What you can learn from your Black Friday customer data
Black Friday.
What was once "just the day after Thanksgiving in the U.S." has turned into the biggest global retail event of the year.
It is definitely not the time of year to think about changing processes, updating your tech stack or making major changes to your ecommerce store. But, it is a crucial time to be collecting data.
Metrics to track during Black Friday
Black Friday is the kick-off to the retail holiday season and a time when businesses are running at full tilt just to keep stock moving, customers happy and the sales machine churning. Tracking key metrics during the busiest time of the year might seem like a crazy task to add to your already long list of things to do, but hear us out.
Time spent collecting data during your heaviest sales days of the year can pave the way for identifying areas that you can change after the holiday rush is over and set you up for growth next Black Friday.
Metrics to track during Black Friday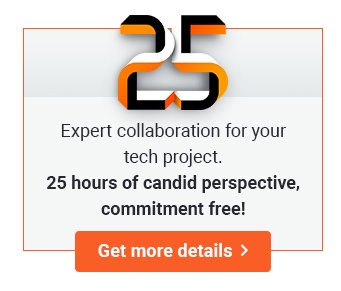 Collecting solid, irrefutable data on any hiccups, roadblocks or outright disasters you have this holiday season will give you clarity when you go back to the drawing board in the spring and start mapping out your comeback plan for next Black Friday. On the other hand, collecting that same evidence on wins you had during the season will identify areas where you can easily scale your efforts to make bigger gains next year.
Below, we are going to discuss key areas for you to track this year and assess post-holiday madness.
Page load time & site speed
Customers shopping online are getting more and more impatient by the day. And it gets worse when Black Friday and Cyber Monday roll around. If your website is not loading quickly and optimally, you will lose out on sales because people are not willing to wait.
To avoid seeing high bounce rates during the days when you want people to stay onsite the longest, start by optimizing what you can prior to Black Friday. That includes doing some load testing and finding ways to speed up page load time. Start with your most used, high functioning pages like shopping carts and check-out pages.
Then, before madness starts, make sure you have monitoring set up so that you can track and record your page load speeds when your website traffic peaks. To get you started, give Google Analytics' PageSpeed Insights or GTMetrix a try.
Looking at these 2 metrics in your post-holiday assessment will point out pages that you can optimize in the coming year. It can also help identify other business areas that may need addressing like hosting services, server monitoring or CMS limitations.
Cart abandonment rate
Your cart abandonment rate is a sure indicator of how things are going on your customer's side of things. A high abandon rate (over 60%) means that there is something going on that you should take a look at before your next big sales cycle. Common reasons for cart abandonment: higher than expected shipping costs, having to register to check out, having to go through a long and confusing check-out experience, slow page loading speeds and site security issues.
On the other hand, if you are only getting a 20% cart abandonment rate, obviously you have your checkout process, shipping costs and payment processing all dialled in and are likely in a good spot to look at scaling up your online business next year. But, you can't know if you are in a good spot if you aren't monitoring the data.
How to calculate your cart abandonment rate manually, if your analytics program doesn't do it for you:
Divide the total number of completed purchases by the number of shopping carts created. Subtract the result from one and then multiply by 100 for the abandonment rate.

1 - [ (#) completed purchases / (#) shopping carts created ] / 100 = (%) Shopping Cart Abandonment Rate
Huge thanks to geckoboard.com for the math
On site search terms
You know people are shopping on your site. And you know what they are buying from your site because you have the orders to prove it. But what else could you be selling them that you don't know about? This is where that handy little search field can really make things easier for you to identify new products or services.
Keeping track of what your customers are searching for at the busiest time of year can also help solidify your marketing strategy with definitive data on user behaviour.
Make use of Google Analytics' site search reports or check out this article by Foreground Web. It walks you through the setup of search term tracking in GA.
Cross device performance
Digital consumers today are busy. They are active, multi-tasking machines that often switch devices in the middle of their buying journey. The cross-device analysis is a crucial metric to track to optimize your customer's experience no matter which device they are using.
"Cross-device targeting empowers you to find consumers on their desktop, mobile, and tablet devices and ensures you know when a customer converts on a secondary device. Cross-device targeting also empowers you to find your first and third-party data audiences on their additional devices and expand the inventory available for your digital advertising campaigns." - Cross-device tracking & targeting 101 - by Choozle
By monitoring the devices used in your customer's buying journey, you gain insight into which advertising platform worked as a trigger to get a customer to your site. Further, it lets you see which channel generated the sale, possibly signalling where next year's growth efforts should be focused.
Conclusion
Black Friday is a crazy time of year in the retail world. We know it, you know it. So adding more tasks to your already full plate might not be the most appetizing thing that we could suggest that you do. Nor does it seem like it would contribute immediately to the sales you want to get during Black Friday. However, tracking these metrics are imperative, and acting on what the data tells you is crucial for ecommerce growth.
What a thorough analysis of your customer data does give you is a clear vision of where there is room to improve. It shows you where your strengths and weaknesses are, what your wins were and where you came up short. Then, your job is to take that data analysis and turn it into an action plan so that your ecommerce machine is finely tuned and ready for next year. If you need help building that plan, contact our Ecommerce Software Consultants today. We are here to help.