What Adobe's purchase of Magento means for site owners
If you have a Magento site, you're probably wondering what will happen now that Adobe bought Magento. Since, you know, Adobe is not exactly known for being open source. At all.
On the upside, bringing Magento into the fold will complement Adobe's cloud offerings. Ecommerce has been a significant gap in their services up to this point. Having lost out on similar acquisitions in the past (they lost hybris to SAP and Demandware to Salesforce), Adobe was still looking for a product to fill that commerce need. So Magento is it.
If you were already using Magento Commerce Cloud, this change is probably good. Adobe is a big company that will probably put lots of money into this solution. And they don't already have an ecommerce component, so it's not like they're buying an existing competitor to shut them down. They're buying Magento to improve it as an offering.
So if you're a Magento customer and you're not interested in hosting the site yourself, don't use the community version, or don't care about editing and customizing. A SaaS solution would work well for you; this is great.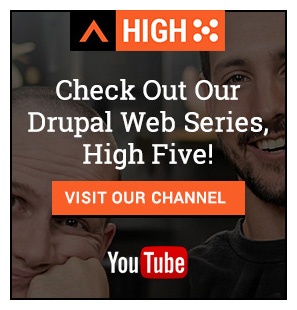 HOWEVER: If those things are important to you, you might be feeling pretty concerned right now. That's because it seems like Adobe is going down the cloud (i.e. closed) route.
The community edition of Magento was already becoming a bit of a second-class citizen; it's not a fully supported solution. So if you're on the community edition, chances are you're going to have to move, either to one of the other Magento offerings or to something else entirely. In the enterprise space, you'll generally find more cloud offerings or costly on-premise setups (we're talking about a minimum of $150,000 a year). That kind of financial outlay is probably not feasible for you.
So if you want to have control of your data and integrations, you're kind of hooped. The only option would be going down an open source route, such as OroCommerce, Drupal Commerce, Pimcore, etc.
It's too early to tell what kind of timeframe you have: Adobe might decide to offer support for another four years, or they might end support relatively quickly. It would be best if you looked into some other offerings and at least had an idea of what direction you would like to go. You don't want to be stuck on an unsupported platform, or that doesn't work for you. You need an exit strategy. And since you might spend six months to a year researching platforms, the time to get started is now.
TL;DR: You need to be preparing to replatform. You just don't know what direction Magento will go in, so it's essential to have something in your back pocket.
Before choosing a platform, commerce businesses should evaluate their architecture and how best to set the foundation of their commerce ecosystem and the various platforms within it. Watch our on-demand webinar: Understanding digital commerce architecture for successful scalability to learn more. 
More from Acro Media