Acro Media Q&A — Personalization in ecommerce: Ask the experts
Matt Gomez, Senior Business Developer at Acro Media sits down with Travis Breier, the Product Marketing Manager, at our partner Demandbase to talk about personalization in ecommerce and the tools and tricks retailers can use to leverage personalization.
Key takeaways from the personalization in ecommerce for retail and B2C live Q & A hosted by Acro Media.
Click on the links below to jump to the section
Timestamps of note:
01:15 — Brief intro to Demandbase and what it does for business.
02:36 — What is personalization, and how does it work?
05:44 — What is the first step in personalization?
06:51 — What kind of metrics should be tracked in personalization
08:55 — Best practices for personalization
12:44 — What is intent data, how is it gathered?
15:57 — Personalization is a full-funnel strategy
17:19 — What does the toolset in Demandbase look like?
18.38 — Can personalization apply across all industries and segments?
23:14 — Do you need to rebuild your technology in order to add personalization?
25:15 — Is personalization expensive?
27:25 — Personalization and digital experience: more than convenience
29:07 — Recap
Listen to this post by using the player, or subscribe using Spotify, Apple Podcasts, or Google Podcasts.
---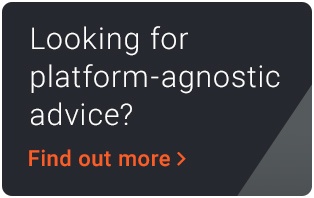 Once you have undertaken that decision to bring personalization to your online business, what metrics should you be tracking to make sure that you can justify the investment in time, energy and resources?
Metrics and their value will be different for each and every organization, but here are some of the recommendations that Travis touched on in this chat:
After those two objectives are met, Travis suggested getting down and dirty with your analytics and picking out select metrics to track and report on:
Matt and Travis also talked about the best practices for retailers when it comes to personalization.
There are some misconceptions and myths that surround personalization in ecommerce. Travis broke a few down for us:
Whether you are just getting started or already have a personalization strategy in place, taking the time to reflect on what personalization means to your business and how it is implemented is always a good use of time. The benefits of a properly implemented personalization strategy with tools like Demandbase outweigh the cost.
If you are considering any sort of transformation in the digital space, especially around ecommerce or digital transformation, Acro Media is always here to have a no-hassle conversation with.

If you would like to speak to our panellists directly about this topic, feel free to reach out.
Acro Media — Open source ecommerce strategy & technology analysts and development agency
Matt Gomez, Senior Business Developer
Demandbase — Online payment solutions
Travis Breier, Product Marketing Manager